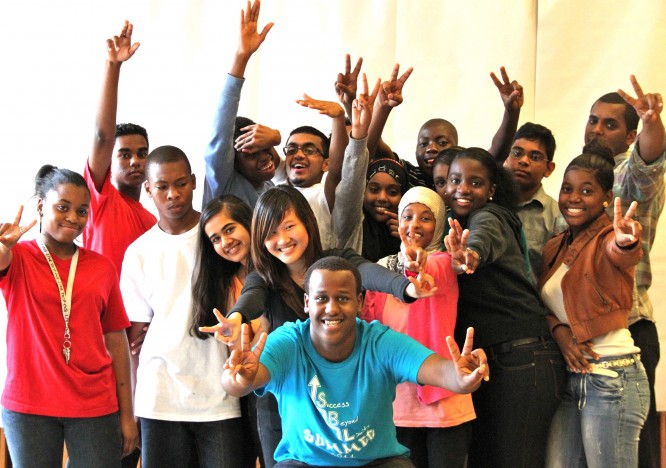 Westview Photovoice: "The Life You Choose VS The Life That Chooses You"10 youth in the SBL program took part in a photovoice project in partnership with the Provincial Advocate for Children and Youth (OPACY) and the Art Gallery of York University (AGYU).  The project was developed through a youth-led, train-the-trainer, participatory action research model that gave youth the power to use a camera to speak about their school and community, and to develop photography and media literacy skills that they could teach other youth.

Their work was launched at Queen's Park and in the AGYU Gallery, and the series of 8 themed posters they created were posted across Toronto.

Trillium Photovoice Project

Through the success of "The Life You Choose VS The Life That Chooses You", SBL received a grant from the Trillium Foundation to purchase photography and film equipment that will allow SBL youth to use the skills and training that they received to lead other youth in completing new projects, and to build the capacity of others through a train-the-trainer model.

The results so far have been the launch of a photography and film workshop run in the SBL after school program by Youth Mentors, and securing funding for two more Photovoice projects.

"Second Hand Life" – Toronto Public Health

Through a youth-led process, SBL Mentors were successful in securing a grant from Toronto Public Health to complete a photography and film project that will explore smoking, mental health and sexual health through the theme of "Second Hand Life".

The project is to be completed in spring of 2012.

Chronicles of the Outspoken – AGYU

In partnership with the Art Gallery of York University (AGYU) and No Manz Land, SBL youth will be developing a multi-disciplinary art project that will explore hidden stories and inter-generational connections.

The project will be completed in spring 2012.



 Brought to you by:

Expose: Photography